Description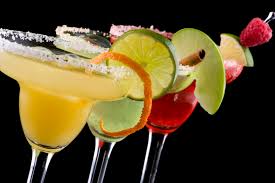 Sunday Funday: Margaritas! Join Jason Bailin, the author of the Get in the Kitchen, [email protected]! Cookbooks  in the beer garden at SoFo Tap and learn how to make two amazing margaritas from scratch, homemade guacamole and salsa queso. Fritzy's Tavern has graciously offered us $5 Tequila Shots so we can de-virginize our Margaritas! Adult language will be used so don't even think of bringing any whiny-ass [email protected] with virgin ears. Of course you will be drinking the margaritas and eating chips and salsa!
Menu: Sweet & Spicy Margaritas from Scratch, Chips & Salsa
Date & Time: Sunday, October 8, 2017 1:00 PM SHARP
Place: Fritzy's Tavern 6156 N. Clark Street, Chicago, IL
REFUND POLICY: YOU MAY GET A FULL REFUND UNTIL 7 DAYS BEFORE THE CLASS (October 1 2017). AFTER THAT WE CAN OFFER A CREDIT TOWARDS ANOTHER "GET IN THE KITCHEN, [email protected]!" COOKING CLASS AS LONG AS WE FILL YOUR SPOT UNTIL 2 DAYS BEFORE THE EVENT. IF YOU CANCEL WITHIN 48 HOURS OF THE CLASS, YOU UNFORTUNATELY WILL LOSE YOUR MONEY, BUT CAN SUBSTITUTE ANYONE YOU WANT.